"Escape into Queenscliff's fascinating maritime past..."
EXPERIENCE TALES OF THE SHIP WRECKS, LIFEBOATS, FISHERMEN, RESCUES, LIGHTHOUSES, SHIPPING & BOATING, AND ALL THE MARITIME HERITAGE AROUND THE 'RIP' - THE CHALLENGING ENTRANCE INTO PORT PHILLIP FROM BASS STRAIT.
The Museum was established to preserve and display the last lifeboat, the Queenscliffe, which served for 50 years until she was retired from service in 1976. The restored Queenscliffe now forms the core of the museum display, surrounded by rare artefacts and objects illustrating the Lifeboat service since the 1850s.
The Museum's maritime collection is displayed in the Museum itself, as well as in the Museum grounds where you can explore maritime relics and several historic buildings housing various displays. Make sure you browse the Museum's nautical Gift Shop for that perfect keepsake.
Queenscliffe Maritime Museum is OPEN 7 days    We hope to see you in the museum soon.  Enjoy exploring real objects from our past and discover the stories at the heart of this maritime town. Be surprised when you step inside.
Please email info@maritimequeenscliffe.org.au for inquiries.

Covid 19 safety measures include hygiene controls, large indoor and outdoor display areas.
We welcome group visits. Please contact John Sisley, Administration Manager, to discuss a tour or visit.
To maintain the safety and good health of our volunteer staff please defer your visit if you have any cough, sore throat or other symptoms.  Thanks for your understanding.
The Point Lonsdale Lighthouse Tours, managed by QMM, remain suspended until further notice (as of February 2023).  Contact QMM on 03 52583440.
Hours:   Open 7 days, 11am-4pm
Closed Christmas Day, Good Friday, Anzac Day - am only
Adult: $10.00
Concession: $8.00
Children (4 - 14): $5.00
Under 4yrs: Free
Available by prior appointment - tour guide included (no fixed minimum numbers - negotiable).
Adult/Concession: $10.00 / $8.00
School (Primary/Secondary): $5.00
School (Tertiary/TAFE): $5.00

See our newest exhibit
You can help restore this vessel by purchasing a book in our special offer. Discover the pilot service history or be charmed by the beautifully illustrated children's book Defiance to the Rescue

Discover more about some of the artefacts displayed in our museum at Victorian Collections.
Queenscliffe Maritime Museum (victoriancollections.net.au)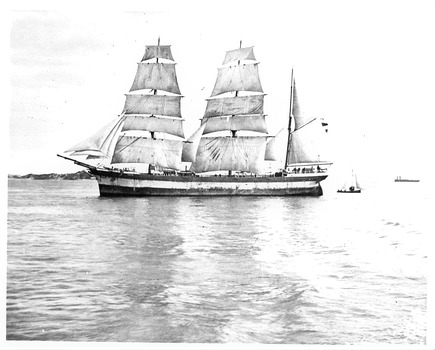 Sailing Ship Toronto at the entrance to Port Phillip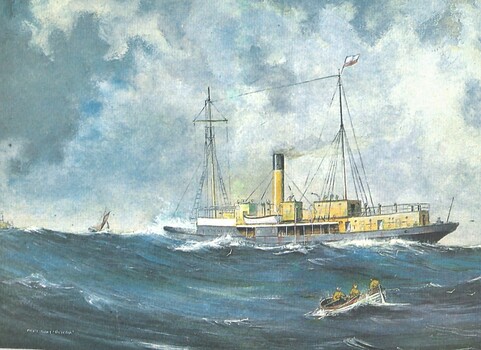 Port Phillip Sea Pilots Postcard
Wayne and Jack have decades of stories to share.
Keep up to date with our latest news on Facebook.
NEW EVENT
SOLD OUT
Fishy Tales
March is a month to celebrate Queenscliff's maritime traditions when Fishy Tales returns to Queenscliffe Maritime Museum on Saturday 11 March, 7.30pm with stories that will uncover the history of our exhibit Pilot Vessel Mavis III.
Mavis III arrived at QMM in March 2020 after serving 26 years with the Port Phillip Pilot Service transferring pilots through The Rip at the entrance to Port Phillip.
A pilot service began in Queenscliff in 1839 responding to wrecks and rescues with early sailing ships.  From its beginnings with whaleboats and oarsmen modern pilot launches now maintain a 24-hour service to Victoria's maritime industry and shipping. The Port Phillip Sea Pilots is the longest serving pilot service at The Heads into Port Phillip.
Join us at Fishy Tales to hear first-hand from the builders, shipwrights, coxswains and pilots who worked with PV Mavis III and the pilot service.
Collectively they have over 150 years' experience onshore and at sea.
'Around the couch' on the night the speakers include:
Jack Beazley- retired shipwright with 49 years' service at PPSP.
Ivor Guest – retired launch master who drove the '42 footers'.
Wayne Pettigrove - 50 years' service at PPSP in workshop and launches.
Peter Larkin- ex workshop manager during the building of the '42 footers'.
Captain David Burn's – a serving Pilot with over 35 years' experience with PPSP and Auriga.
Jim Grinter, a current coxswain for the pilot service, will keep the questions and answers coming as MC for the night, and expect some fascinating first-hand accounts.
Cost is $30 per person. 
BOOKING IS ESSENTIAL.
Phone QMM on 03 52583440
Email: info@maritimequeenscliffe.org.au
SOLD OUT  @ 7 March
Check us out on instagram!